SPOT 4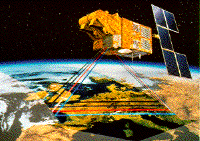 SPOT 4 is now in the final development stage and is scheduled to be launched at the beginning of 1998.

SPOT 4 offers a number of improvements over its predecessors.
The design lifetime will be extended from three to five years, thus guaranteeing continuity of SPOT services beyond the year 2000. SPOT 4 will consist of a new-generation satellite bus and service module accommodating twice the payload of the SPOT 3 bus. This increased capacity has been used to add an 'equipment bay' housing both the payload telemetry unit and the onboard recorders. The equipment bay can also accommodate passenger payloads, such as the Vegetation instrument.